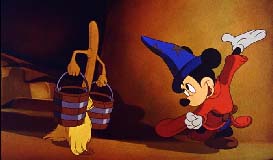 "The Sorcerer's Apprentice"

Composed by Paul Dukas
Animation Director: James Algar
Art Directors: Tom Codrick, Charles Philippi, Zack Schwartz
Producer: Donald W. Ernst
Executive Producer: Roy E. Disney
If it wasn't for "The Sorcerer's Apprentice", the feature "Fantasia" would never have been made. The fairy tale was made into a poem by Goethe and into a concert piece by Paul Dukas. The story of a young Apprentice (played by Mickey Mouse), who believes he too can control the spells that his Master, Yen Sid, can produce from a magic sorcerer's book. Mickey begins with spells to control the broom he used to clean up, to help with his chore of bringing in water. Tried from all the magic spells he had cast, Mickey begins to dream about controlling all the forces of nature and the universe. Awaken by noticing all the water that had been brought into the room, the young Apprentice loses control of his once simple spells and is rescued by his Master. This segment has been fully restored for it's re-release in theaters.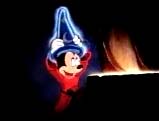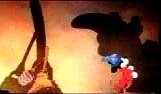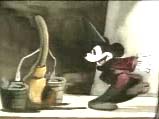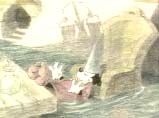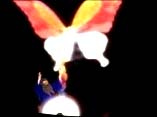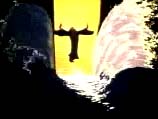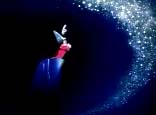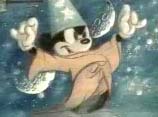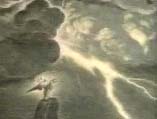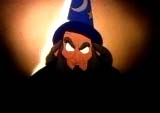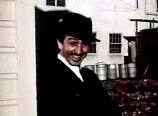 FANTASIA/2000 NEWS
| FANTASIA/2000 PRODUCTION | FANTASIA/2000 CREW | FANTASIA/2000 MUSIC |
FANTASIA/2000 LINKS | SYMPHONY NO. 5 | THE PINES OF ROME | RHAPSODY IN BLUE | THE STEADFAST TIN SOLDIER |
CARNIVAL OF THE ANIMALS | THE SORCERER'S APPRENTICE | POMP AND CIRCUMSTANCE | THE FIREBIRD SUITE