Release Date: November 1, 2003
Directors: Aaron Blaise and Bob Walker
Producer: Chuck Williams
Written by: Tab Murphy, Ron Friedman and Steve Bencich
Music: Phil Collins and Mark Mancina
Voices: Joaquin Phoenix - Kenai; Jeremy Suarez - Koda; Rick Moranis - Tuke; Dave Thomas - Rutt; Joan Copeland - Tanana; Micheal Clarke Duncan - Tug; Jason Raize - Denahi; D.B. Sweeney - Sitka
Story: Set in the Pacific Northwest before the invasion of the white man, this is the story of the youngest son of a chief killed by a bear. The chief, a king, wise and good leader, accidentally disturbed a mother bear, who killed him thinking he wanted to harm her cubs. Enraged, the young man sets out to hunt the bear himself when his older brother, the new chief, refuses to form a hunting party right away. In his hunt for vengenance, the young man is transformed by the spirits of the forest into the very thing that he sought to slay...a bear. Seeing the world through a bear's eyes, the young man will learn valuable lessons about the cycle of life...especialy when he learns that his brother has finally formed a hunting party, aiming to kill "all" bears to avenge their father's death...which means him too.
Production starts in late 2001 or early 2002 at the Disney Feature Animation Studios in Florida, the third project the studio will be in charge of, following "Mulan" and "Lilo and Stitch".
"There was a three and a half minute "Intro Song" that has yet to be titled. A little over a minute and a half song called "Father's Footsteps". A long 4 minute innocuous whiney piece called GRIZZ'S SONG, which basically is an elevator music twist on "this can't be my destiny" really not very pleasant. The next two were upbeat and fun, think montage sequence showing the pleasures of being a bear, and these were two parts of the FISHING SONG, each about a minute and a half. And lastly there was the Title Song called BROTHER BEAR, a long 5 and a half minute apologetic and learning to live with the past song."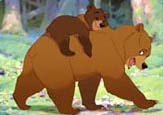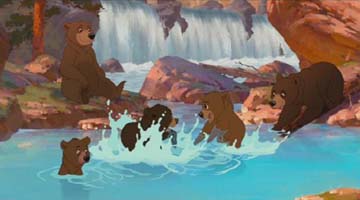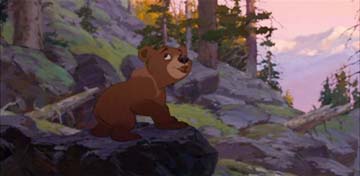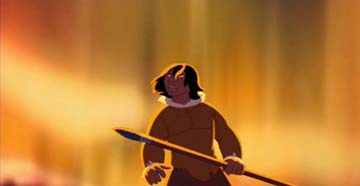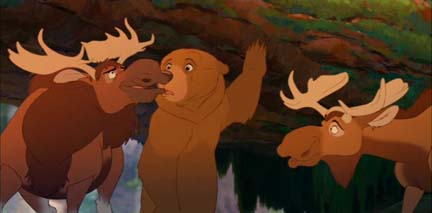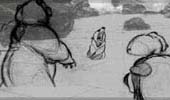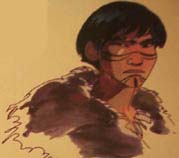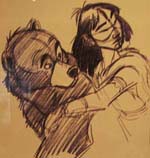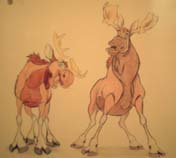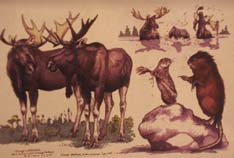 The Walt Disney Feature Animation FanSite Main Page