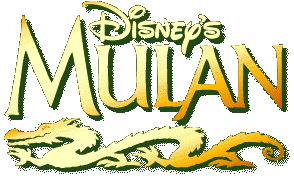 ©

The First Ancestor
Voice By George Takei
Animated By Aaron Blaise
A member of the Fa Family's Ancestors.
Awakes Mushu to call forth the other Ancestors.

Back To The Top
Chi Fu
Voice By James Hong
Animated By Jeffery Varab
Part of The Emperor's Royal Council.

Back To The Top
General Li
Voice By James Shigeta
Animated By Alex Kupershmidt
Li Shang's Father.
Teaches his son to be the best warrior,
but did not realize the power of the Hun army.
Back To The Top
The Matchmaker
Voice By Miriam Margolyes
Animated By Brian Ferguson
Evaluates Mulan's ability to be a fit bride for a husband.

Back To The Top
Shan-Yu's Falcon
Animated By Pres Romanillos
Shan-Yu's assistant in finding clue to the where abouts of
The Emperor's army and The Emperor himself.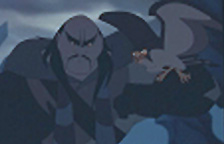 Back To The Top